This morning, my 3-year old daughter was in a horrible mood. She didn't want to wear the clothes I prepared for her, I gave her the wrong bottle of water – and the list goes on. What happens next is a picture of chaos and crying – like a LOT.
We went out for lunch, she is still being emotional, thus, the photo.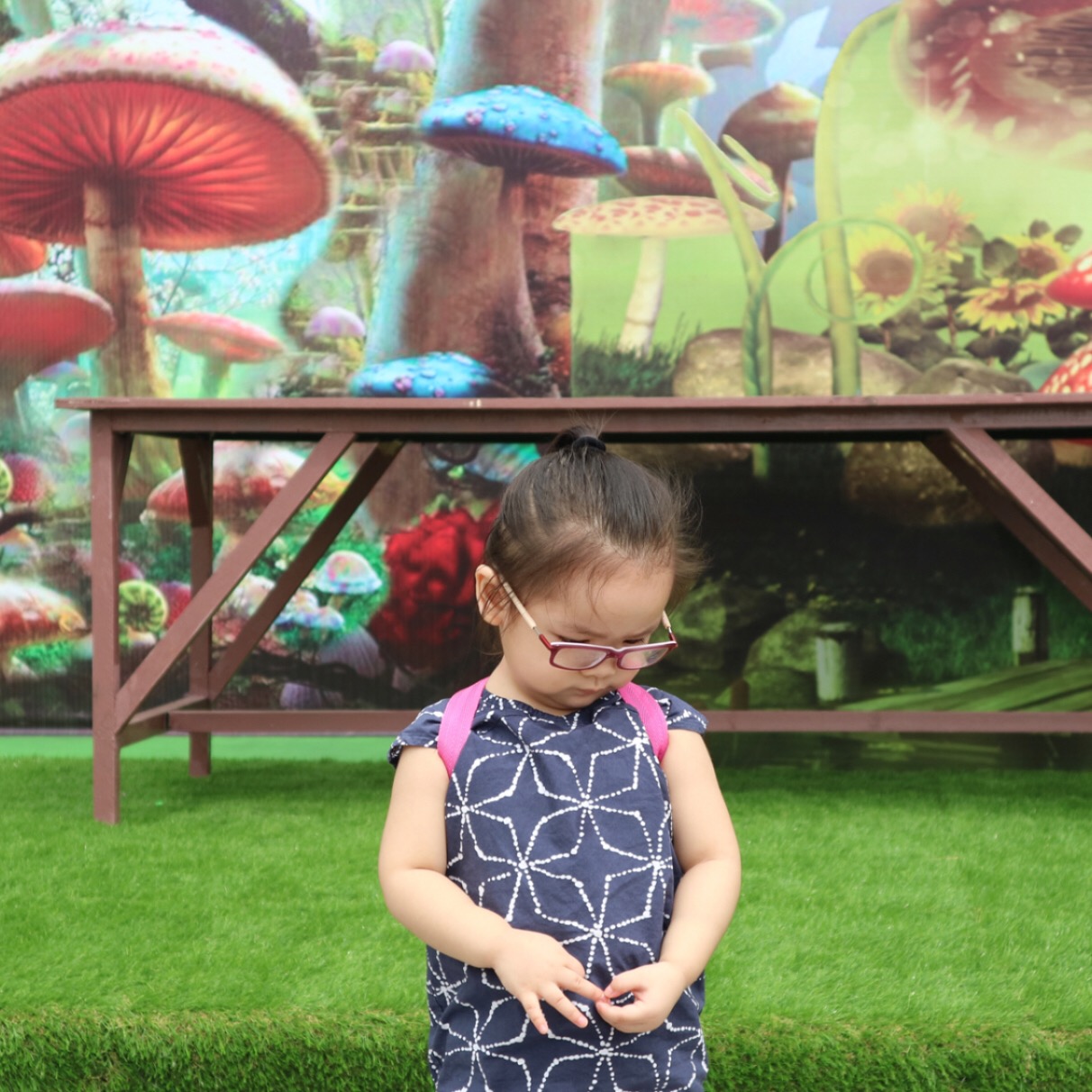 I took it really hard. I felt like I've been a bad mom – which is exactly the opposite of what I wanted. I tried to get myself back up, and calmly talked to her. She smiled, but she cried more for a list of reasons I can't understand.
It made me contemplate – I've felt like I've been judging my parenting skills. It may seem like I've been overthinking for some people, but if you're a mom, you'll probably understand where I'm coming from. Why didn't I just let her pick her own dress, no matter how mismatched it was? It's probably going to make her happier. Why didn't I just listened carefully to her body language so that I could figure out what else she wants? I could have stopped her tantrums.
I wanted her to have the same values as me. As much as I hated to admit, I wanted my daughter to have the same personality as me, but come on – they have their own personality, and I just have to accept and live with that. I cannot – I mean, we, as moms, CANNOT dictate what our children's personalities would be. Instead, let us allow them to have their own.
I'll make a note to myself, to let her explore and discover her authentic self, while still instilling discipline, manners, good character and most especially, by showering her with love and attention. Because really, this is just a phase. This might be a simple fuss because of a pair of clothing she wanted to wear right now, but it might be something else bigger later on.
So be gentle to yourself, because if you can't, it's hard to show gentleness and kindness to your child. No matter how hard it is, even though they know exactly how to push us to our limits, always wear that smile in your face knowing you have the best job in the world – their MOM.
Aine Austria is a content creator, freelancer, entrepreneur, essential oils educator, nacho lover, and a mom to an adorable toddler.