It's been a while since I last posted, and I'm sorry – got caught up with a lot of things, but I'm once again back.
As some of you may have noticed, I used to use Post Planner to share posts, images, quotes and statuses within our niche on Facebook and Twitter. This one simple tool helped me automate sharing content with my audience, allowing me to enhance my social media marketing. It's such a shame that I wasn't able to make the most out of it, but now that I'm finally back on track, I'll definitely utilise this tool as it can help me unlock endless possibilities of creating engaging content.
"Wait, doesn't Facebook already has a built-in scheduling feature?"
Glad you've asked and you're right! It does, and I love it! But scheduling is just one of those essential things that you need to learn about social media marketing. Posting a lot of content is basically useless, if you don't see any sort of engagement – and this is what POST PLANNER is all about. They're meant to help you find, plan and even post content that has been scientifically proven to increase social media engagement on your Facebook pages and Twitter accounts.
In short, it is a sweet, sweet tool (no exaggeration here) that allows you to find the right content to share with your audience. Let's admit it – sometimes, curating content is exhausting, and sometimes, finding relevant posts can be a dreadful task. All of these problems have been answered by Post Planner. It doesn't just help you find the right posts, but it also allows you to post them at the right time! Remember, it is ALWAYS about ENGAGEMENT. Again, it's pretty much useless if you post content at the wrong time. Nobody will even see or notice your posts, and all your efforts will turn into waste. That's the last thing that we wanted to do.
This is where Post Planner gets into play. As business owners, it's completely understandable if your hands are full with other more important things. It's tough, and time consuming to find engaging content, and we know where you're coming from! With different clients to to work with, a business to run and a family (with a hyperactive toddler in tow) to take care of, I used to dread researching which content to share with my audience, and I get it  if you'll tell me that you're having a hard time doing so. This is why I wanted you to share and tap a huge potential of growing audience through your social media with the help of Post Planner. Below is a video that briefly explains you what it is all about, how to use it and how you can benefit from it.
Pretty awesome, isn't it? And here's another surprise for all of you guys. Post Planner is giving away 2 months FREE of GURU subscription (priced at $35 / month) when you use the code L4GURU. You'll be asked for a valid payment information, but don't worry, you won't be charged unless your 2 months is up. There are no strings attached. Feel free to cancel if you think it doesn't work for you, but I'm pretty sure it does!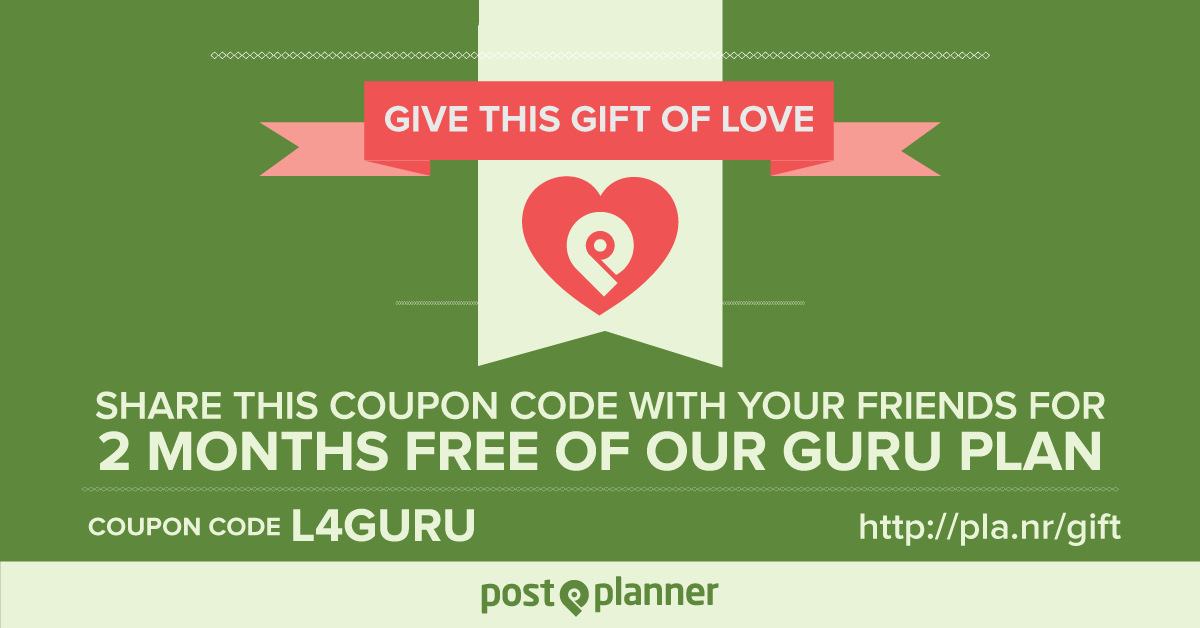 Disclaimer: I am in no way affiliated with Post Planner, or have I been paid to write this review. I just wanted to share with you why I love it so much, and why I think you should try it!
I would love to hear your thoughts on this automation software. Leave in the comments below what you think about it, what you don't like about it, and maybe some tips for everyone to read.
Aine Austria is a content creator, freelancer, entrepreneur, essential oils educator, nacho lover, and a mom to an adorable toddler.