You have a knack for writing. You wanted to leave the corporate world and start earning money from home. You have too many ideas and you needed to let it all out, so in turn, you channel those thoughts and turn ideas into amazing words.
Whether you wanted to do it for passion, as a hobby or as a full-time profession, freelance writing isn't a new thing, but it continues to become one of the world's booming professions. Think about this – news websites needed updated stories to tell. Websites and companies needed someone to describe who they are, what their products and services are, and more of these companies needed more write-ups to help promote their business.
It has been, and will always be one of those professions that no robot can replace. Yeah, sure, there are PLR articles, auto-generated content which is almost gibberish, but high quality written content is something that no robot can do – which is why I love being in this industry, and this is why I have started and continued training some of my friends, families and even strangers to help them get started in this industry.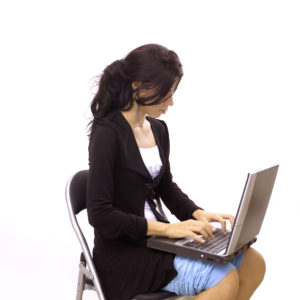 Please bear with me, this may be a lengthy post, but if you are one of those people who wanted to get started as an online freelance writer, read along. You might just find the information that you're looking for in this post.
Disclaimer: I am in no way, affiliated with the websites / products / services that will be mentioned in this article. Whatever's posted here is based on my personal experience. If you have anything to add, or clarifications or suggestions, I'd love to hear them! 🙂 
Okay! So let's get started!
Setting Up Your Portfolio
If you're looking for long-term clients, then you would need a writing portfolio. This will show your writing style, and this makes it easier for potential clients to assess and evaluate your skills. It can be in a pdf file, or if you have a blog (it doesn't have to be on a hosted and paid domain), then use it! If you don't have an existing blog, now might just be the right time to start one. You can go to wordpress.com or blogger.com, you may even try tumblr.com as I've seen different bloggers using that platform just to write their thoughts out.
Looking for Clients
Now that you have a portfolio ready, and assuming that you have a laptop that you can use for work, then let's get started finding those clients / writing gigs!
Many of my friends who've landed their very first online project through Upwork. Just make sure that you finish setting up your profile and that your skillset offers something that's different and uncommon to other job hunters. Remember, there are hundreds of thousands, or even millions of freelancers depending on this platform for jobs. You have to stand out, and one of the things that can help you do that is by establishing a professional profile.
Upwork isn't just for writers – this is a platform for both job seekers and employers for different industries. If you have other skills such as web design, programming, or even customer service-relalted skill sets, you might just find other job postings fit for you. Take note though, that Upwork is open to most countries, so you'll see different job seeker profiles from the US, UK, Canada, India and other places in the world.
Just like Upwork, OnlineJobs.ph is a platform for employers and job seekers alike – but mainly focuses in employing FIlipino online workers. You can take different tests to improve your "score", as most jobs would require a certain score number to determine one's qualification. The tests are pretty easy – comprehension, reading, writing, etc. Take tests truthfully and don't sweat it! These tests will determine your own qualification.
You can also improve your score by uploading a government issued ID, and an updated resume. Don't worry – these won't be open in public, but this is the platform's way of ensuring that you're a "real" job seeker. Look for writing gigs, and on each gig, you'll have the option to submit your cover letter and resume, and wait for offers or responses to come in.
Tip: You may want to make sure that you don't use a template for sending cover letters. Each cover letter should be specifically written for the employer. From someone who has worked in the recruitment industry, I know different someone who is just sending a generic template, from someone who read the entire job post and is writing a cover letter solely for our open post.
I know this is a tedious task, and it might take forever, but it has been proven that it'll help you land and win those clients faster if you genuinely send them a cover letter that's meant for them.
Okay, so this is a little bit different from the two websites I've mentioned above. iWriter is a platform which is open for all writers – of different skill levels. You may signup for an account, then start looking for projects that would pique your interest. Upon joining, you start out as a Standard writer – where you'll get paid for $2-3 on average for a 300 to 500-word article. Every time you submit a project, the client will then have the option to accept, or reject your work. You'll get paid once it has been accepted, and the client will then rate your work.
I know, this pays ridiculously low, but as you write some more and get higher ratings, the higher your earnings would be. A premium writer gets paid about $4-6 per 500-word article, an elite writer gets paid $8-$9 for a 500 words, and an elite plus writer gets a whooping $30-35 per 500 words on average. That's a huge leap!
Articles would need to be submitted within 2-5 hours, sometimes longer, depending on the word count and the type of article that you're writing.
So what's the secret? Before you accept a writing project, you'll see the requester's approval rate. It'll show the total number of articles he/she approved and rejected. Anyone who has an approval rate lower than 70%, I skip, especially if you're starting out as a standard and premium writer. You don't need to spend time on someone who has a low rejection rate. Don't worry, as a writer, clients won't be able to download or at least get your work without approving it. So this means that they cannot use article if they reject it, and you can either recycle the content or use it as your own.
Don't accept writing projects that you're not comfortable writing or if you have little to no knowledge about it. Clients want high quality, well-written content that has a good flow.
iWriter.com pays through Paypal, and you only need at least $25 in your account to be qualified for payout. You may choose to get paid weekly, bi-weekly, or whenever you have reached your minimum withdrawal limit. When I started writing with them, I've set it to a minimum amount of $100.

Pros: You don't need to find a client, or submit tens of resumes and cover letters everyday. You can get started right away! Clients can also add you as their favorite writer, so the next time that they'd request another article to be written and they chose you, you (and some of the client's favorite writers) are the only ones that can see the request. This means that you're given priority to a project that is requested by a client who liked your writing tone and style.
Cons: Pays little if you're starting out, and there's the risk that your work won't get paid for the submitted article. There's also a time limit, so if you can't write within 2-4 hours.
Okay, are you still with me? Here's another website that accepts NEW writers! That's right! If you don't have experience writing, but you're very much willing to learn, this is a good starting point. I discovered my passion for writing when I was in grade school.
Let me just tell this straight away that this website doesn't pay that much, so if you're expecting $30 – $50 per article, then you're at the wrong place.
The good thing about this is that it is very much open to new writers, and that it has a more lenient submission deadline. Just like iWriter, you'll be given a pool of projects, and you can choose which one you'd accept. Projects usually come in sets with 5-6 articles needed for submission, usually with the same keyword or topic. These articles are also used for SEO purposes.
Just in case you're not familiar with SEO-standard articles, don't worry – the website tackles pretty much everything that you need to know before you get started writing. You'll be given 24-48 hours to submit the articles, and you just have to wait for the reviewer / editor to check your work and approve them. Most often, they'd leave constructive criticisms on your previous article, so you can improve and do better on your next projects.
Pros: This is a perfect place for new writers to start – or at least people who have had no experience writing and would want to learn. They're lenient with new writers, the website has nice training resources and guidelines are well-written, making it easier for someone who doesn't know what SEO articles are. They also pay in peso, so no losses in $ and amount can be directly deposited to your bank account.
Cons: Pay is low. Just like iWriter, there are rating / ranking levels. This may work well for students, or newbies in the industry. I have nothing against Essays.ph. I love it there – I started to learn more about SEO articles from this site, and the people I've been working with, writers and editors included are all amazing. If you'd work an entire day, you can grab a project or two, and get paid for 500 – 1,200 per day.
Alright, so this is a little bit different than the first four we've discussed. Fiverr is a marketplace for anything – literally anything that you can offer for $5. With this having said, you can offer your writing services! So let's say, maybe offer a 100-word product description for $5, or a short introduction, or even offer some gig extras for projects requiring more head count! I've seen some people offer a 300-word article for $5, and while I won't personally do that, it's up to you. If you're starting out building your portfolio, maybe you can do a couple of these projects and eventually charge more when you've had a Fiverr portfolio with ratings established.
This is all up to you. The great thing about Fiverr is that you can literally offer anything that you'd like. Take a selfie with a company's sign, sketch a logo, or work on a voice-over! The possibilities are endless and you're not just limited to writing, so if you have other talents and skillsets, you might just be able to come up with various Fiverr gigs to help you get started with your online freelancing journey.
Blogging
Now, if you're not the type of person who'd like to work and write for someone, you might just want to consider coming up with your blog or website and learn how to monetize it. (Monetizing your blog is a long process, so maybe let's do this in another post, yea?)
Briefly, you can set up your own domain, or sign up for one of those free blogging platforms, become an AdSense publisher, look for sponsorships, or even become an affiliate marketer – or why not do all three? The possibilities are endless, and the great thing about this is that you get to work independently – no clients to work with, no bosses. You can earn anywhere from $100 – $5,000 a month.
Disclaimer: Not everyone is successful in doing so. This means that you need to have a huge amount of traffic, and that you need to have people following you. You have to become an expert, an influencer, somebody that people would want to follow. I'm not saying this is impossible, but unlike other methods, the ROI might be a little bit longer.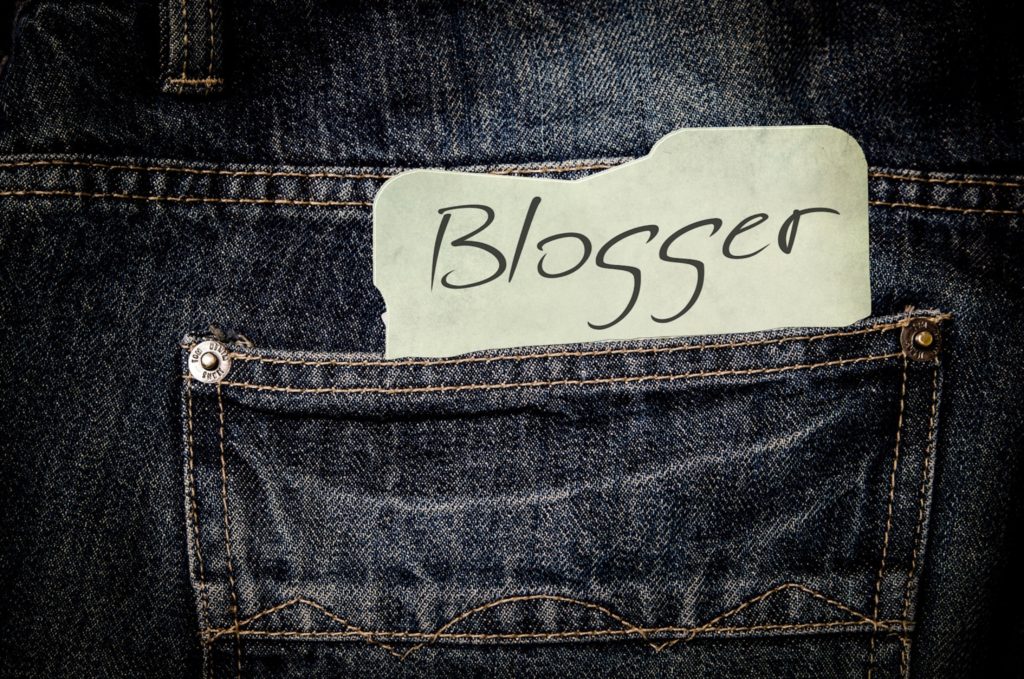 My Suggestion: We gotta make a living, somehow, right? Here's what I PERSONALLY did. I started as a writer, got some online jobs, and while I'm on it, I started working on my website on the side. I monetized it – started to do affiliate marketing, did some social media marketing, until my site got enough traffic. Eventually, what I've been earning from Google AdSense alone is more  than what I'm earning from my writing and other online jobs combined.
I slowly shifted from working for someone, to working for myself – and now, I'm happy to say that everything that I'm doing right now, is purely for my own websites. From one website, I did managed to spend all of my spare time working on some other "money" sites, that's what I'd like to call them. It's a completely different story – I'll make separate blog post about it. 🙂
---
Summary:
Remember that working from home requires effort, discipline and a lot of patience. What works for one may not work for you, but what worked for you may not work for everybody. You just have to find the right pace that you're comfortable with, and some strategies, clients or even websites that will allow you to bring out your real potential.
---
If you have other suggestions, or if you know some other ways to share how to get started being an online freelancer, go ahead and comment down below. Questions? Ask away! We'd love to hear more from you!
Aine Austria is a content creator, freelancer, entrepreneur, essential oils educator, nacho lover, and a mom to an adorable toddler.