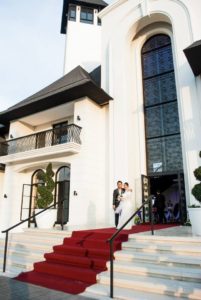 Once upon a time….
As a kid, I've always believed in fairy tales, loved how endings turn out happy ever after, and how the princess finally ends up in her prince charming's arms… I wished for the perfect man, had a perfect wedding and dress all planned out growing up.
Thanks to those melodramatic and romantic movies, I even craved for a more extravagant wedding. I wanted to be married along the beach, with the perfect entourage, and a 5-tier layered wedding cake. Not to mention all those Facebook posts with pre-nuptials, weddings, maternity photoshoots and what-not.
Has any of those things happened? No – I did not get the perfect wedding I've always dreamed of as a kid, nor the venue that I've wanted. I don't even have an engagement ring. Instead, God gave me the chance to be with the man I've been praying for my whole life.
Throwback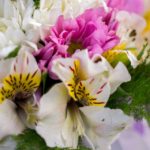 2014, we didn't have a formal engagement. There was no ring, flowers, or kneeling down, just like how I used to imagine a proposal would be. We were not in any place special. We were just at home. It was a casual conversation, and we brought the subject up. Then and there, we decided we're getting married, we planned everything out in a span of 3 short months.
Was I disappointed? No – why would I? I know, some ladies might not be satisfied with it, but I am not. It may not be the love story that I've been dreaming of, but I have figured out that it's the love story that God wanted me to write. Of course, I'm still a sucker for extravagant weddings, but I can confidently say that I got the happily ever after I've always wanted. Just like what the 'crazy romantics' say, "MAY FOREVER!" I have found someone that literally swept me off my feet. Someone that I love, and truly loves me in return.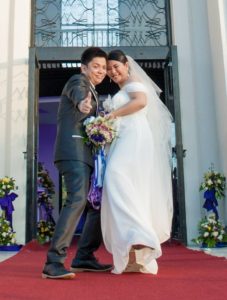 My husband understands my frustration, but I knew him for 9 years. It's not his thing. I used to frown about not having me on his Facebook profile picture, or cover photo. I used to ask him why he's not posting pictures of us on social media. He just shrugged, looked into my eyes and gave me the sweetest hug and kiss. He may not be the most romantic guy in the planet, but he has his own ways of showing his love. I know, it's not normal for couples, but I guess we're not the typical couple that you'll find there too.
I've realized that there are many other things to be anxious about. That, expecting too much from someone leads to disappointment, which can lead to one fight after another. Right now, I'm more than thankful that we're enjoying our married life, now with a beautiful daughter, the way God has planned it to be. Of course, I still wanted that engagement ring, why not, right? I know my husband wouldn't give it to me, knowing him, but someone reminded me that it is not my husband that will do that. God sees through the desires of the heart, and He will give it to me through my partner, best friend, brother, and husband.
Who knows, maybe I'll be more detailed next time to write about and share our love story – because for all I know, it is the best love story that I've ever known. Our love story is a testament that God moves in different ways. God provides, that no matter what the bumps were, we were able to get through those – TOGETHER. This is something I've been holding on TODAY – not my childish dreams, but the LIFE that we're facing, and will be facing, together.
Aine Austria is a content creator, freelancer, entrepreneur, essential oils educator, nacho lover, and a mom to an adorable toddler.