Today, I'm really excited to share with you a natural sunscreen that I've been using for about a month now – Block Island Organics. I was really excited to try this out because most of the sunscreens in the market are chemically-laden, and as a mom who is now running a chemical-free household, most of the products I came across are just filled with toxic chemicals I wouldn't want to use on my body (especially on my daughter, no no no!) So when I was given a full-sized bottle to try, boy I'm glad – and it doesn't disappoint! I was even more excited when they have mentioned that their sunscreen made it to The Environmental Working Group's Best Beach & Sport Sunscreen list for 3 years in a row.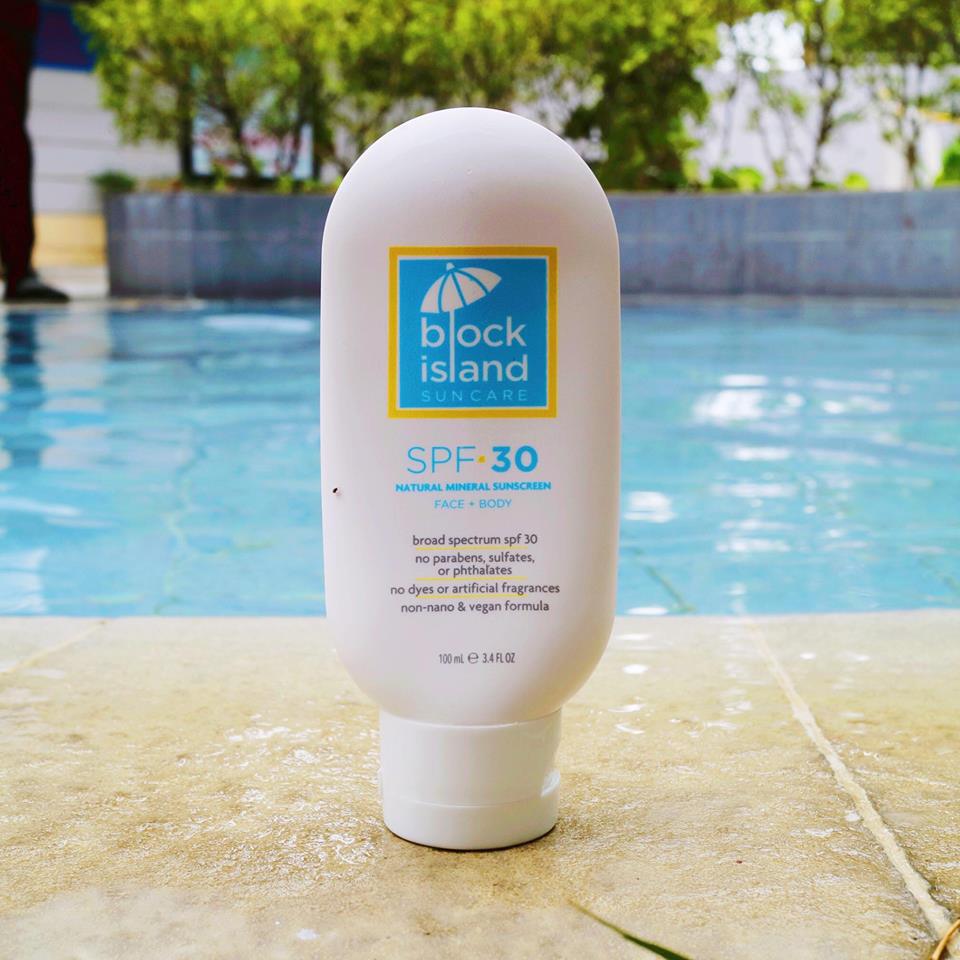 Trivia: Did you know that sun is the leading cause of skin damage and premature aging?
Living in a tropical island, where it's sunny almost every day all throughout the year, using natural oils with SPF and using sunscreens have been a part of our lives. I just wished that I've learned more about the natural ones sooner, since most conventional sunscreens are filled with synthetic UV blockers that may be the cause of skin irritations and different types of skin conditions.
Okay, enough chit-chat and let's head on to the review. I've tested the product on myself, my husband and my 3-year old – and here's the verdict:
What I love about Block Island Organics Natural Sunscreen:
It's Natural!
I can't overly emphasize this, but if I'm going to use something on our body, I'd prefer something natural! Most conventional sunscreens (ehem synthetic UV blockers) doesn't deflect the rays of the sun, and are being absorbed into the bloodstream. Block Island Organics uses only zinc, tagged as the safest UV filter. Zinc reflects the suns rays.
It's great for adults, kids and babies over 6 months. Hooray! Mommy-approved.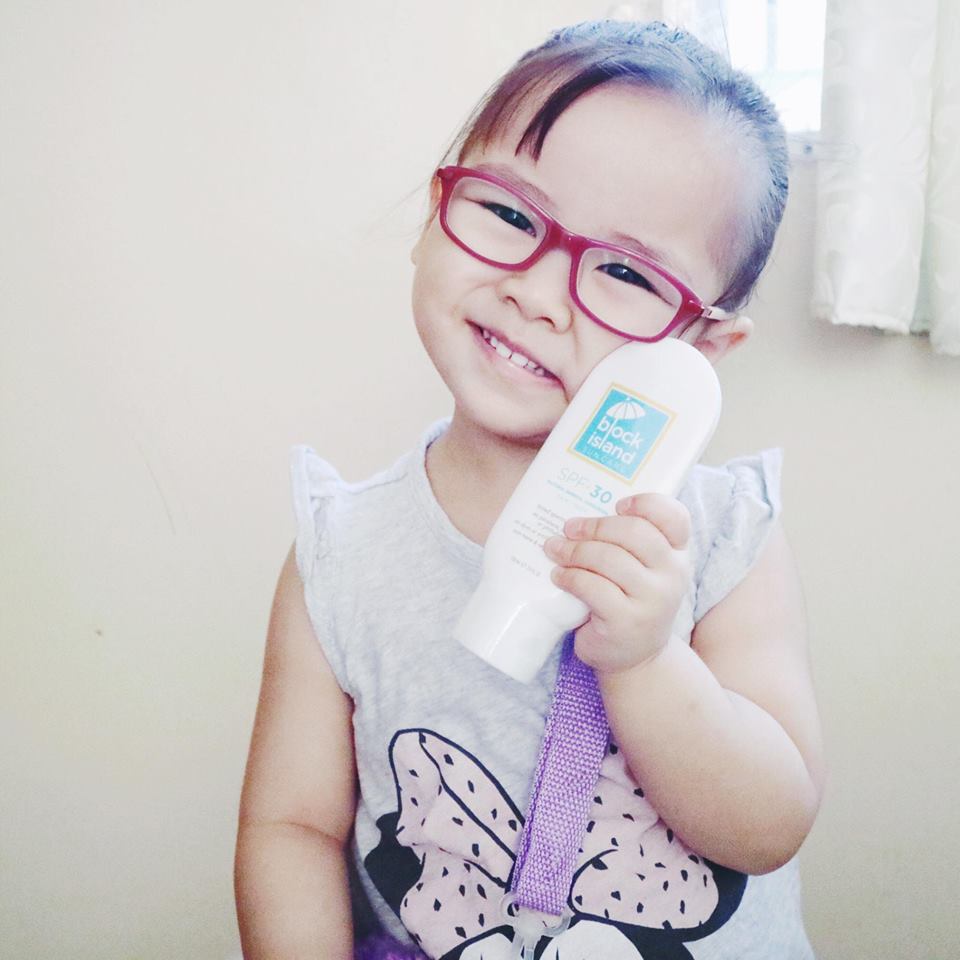 I also like the fact that it doesn't have any other artificial fragrances. Check!
Environment Friendly
One thing I'm looking at from skin care products is that they shouldn't contain artificial fragrances, dyes, gluten, parabens, and sulfates. In short, no artificial anything. In short, it should be non-toxic, and as much as possible, has a vegan formula. Guess what? Block Island Organics passed! It's also mentioned in their website that they don't conduct animal testing, which is definitely a plus for me.
SPF 30 and Broad Spectrum Protection
I've mentioned earlier that it's always almost sunny in where we live, but that shouldn't stop us from going out! I have the peace of mind that our skin is protected, no matter what!
A Little Goes A Long Way
Trust me, a little goes a very long way. A pea-sized amount is enough to cover my entire face.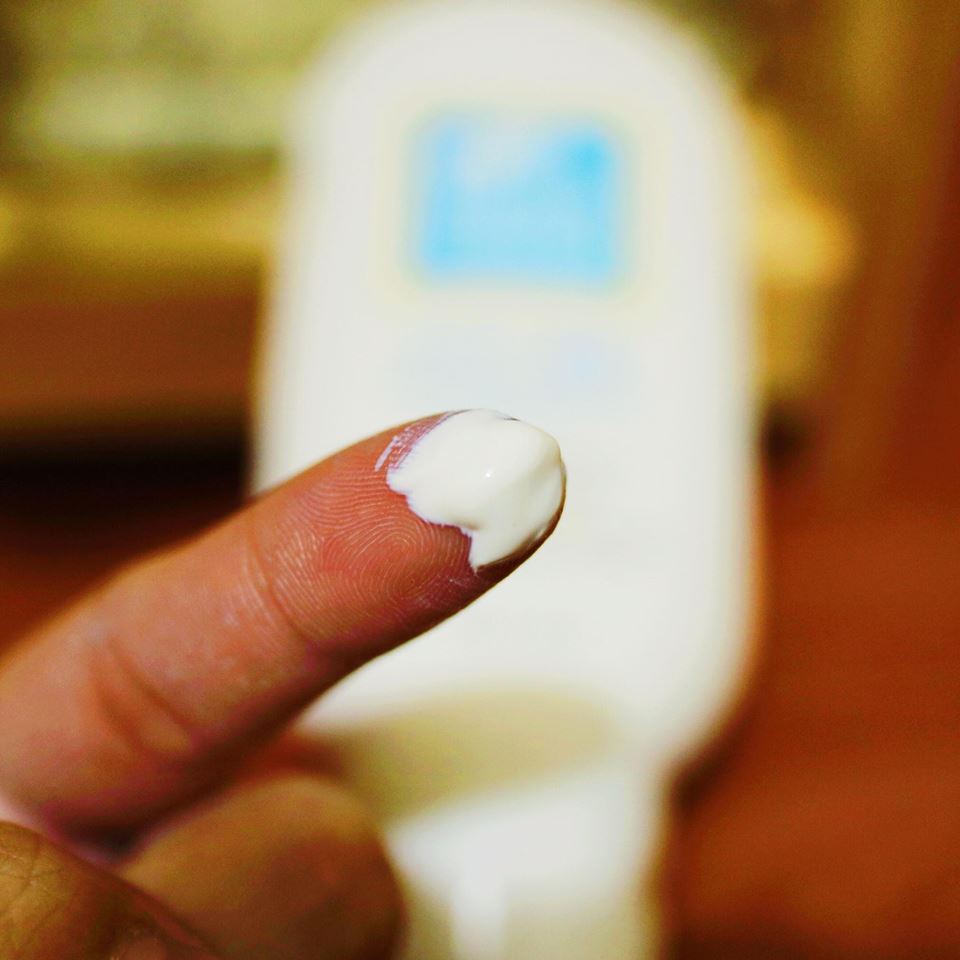 Non-Greasy Formula
My daughter just doesn't like creams or lotions that are too thick, which makes it a plus for me that she's not complaining about Block Island Organics' sunscreen's consistency. It's lightweight, you'll never even know it's there. It's non-greasy, making it wearable even if you have oily skin, plus, it has a matte finish too.
What Can Be Improved:
Honestly, I couldn't ask for more. Maybe if there's one, I wish it came in a bigger container (LOL). Though the full-sized bottle which is approximately 100ml is more than enough, if they have a bigger size, I'd gladly grab one!
Repurchase?
Definitely! They also have other skincare products which I'd like to try out too!
Where can I purchase?
You may order it here, and shipping is free when you order $50 above!
Want to learn more? Check out their website and social media pages below:
Website: https://www.blockislandorganics.com/
Facebook: http://www.facebook.com/blockislandorganics
Twitter: http://www.twitter.com/BIOSuncare
Instagram: https://www.instagram.com/blockislandorganics/
---
Like it? Pin it!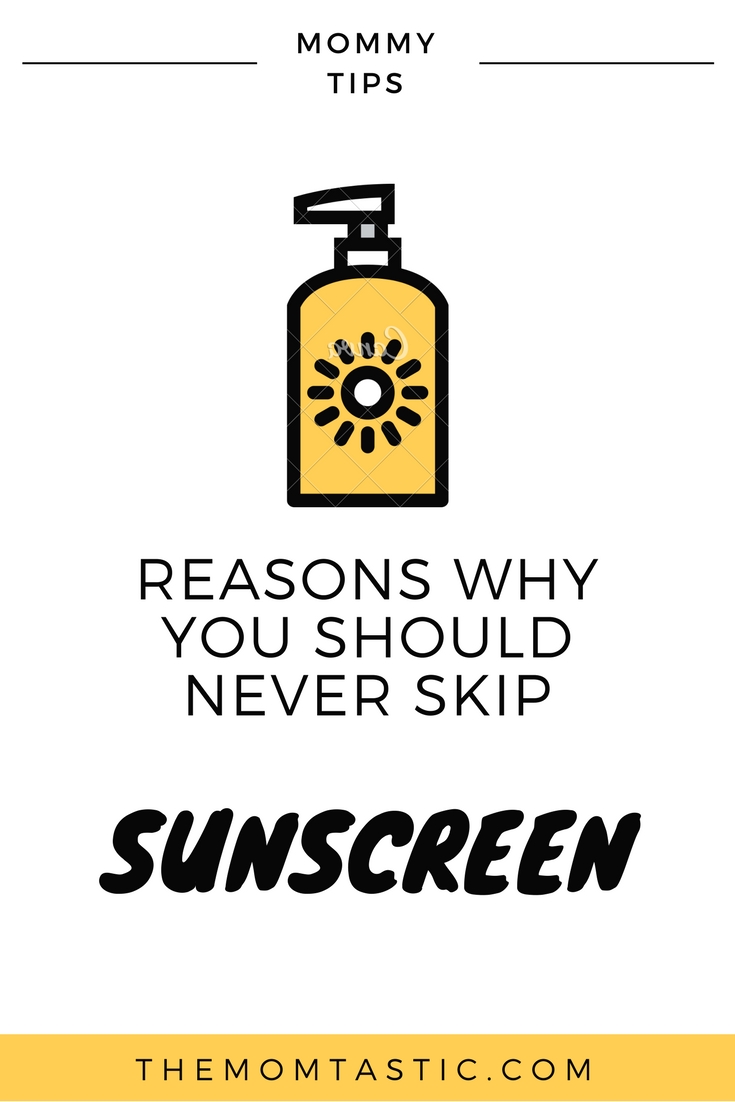 Aine Austria is a content creator, freelancer, entrepreneur, essential oils educator, nacho lover, and a mom to an adorable toddler.