It's that time of the year again, and as moms, (I know you can all relate) that "discounted prices", "sales", and "50%" off are terms sent from above! So for all the practical moms out there who are always looking ways to save money to buy gifts for their kids, friends, family and "inaanaks", here's a little bit of surprise for you.
If you've missed Lazada's 11.11 Online Revolution, don't fret! There's a part 2, the Lazada's Online Revolution 12.12. GRAND CHRISTMAS SALE! The sale starts on December 7 – only a few days left to prepare! So mark your calendars, because only those with the fastest fingers will be able to grab the best deals.
So, are you ready? Here's a little bit of a"teaser" on the deals that you're about to expect! (Click on the image below for the links)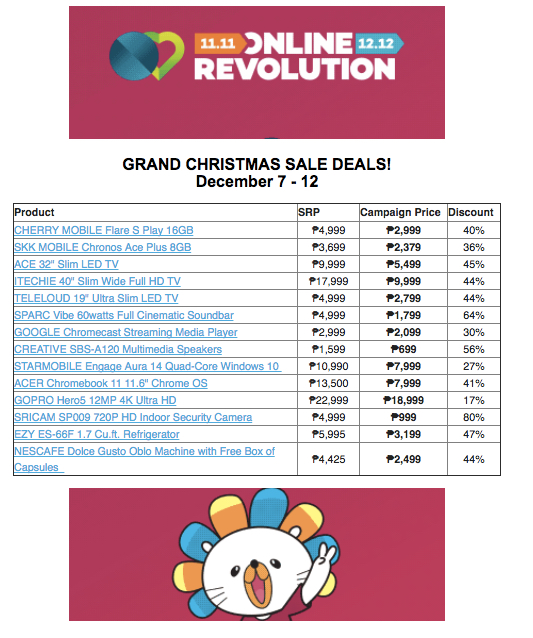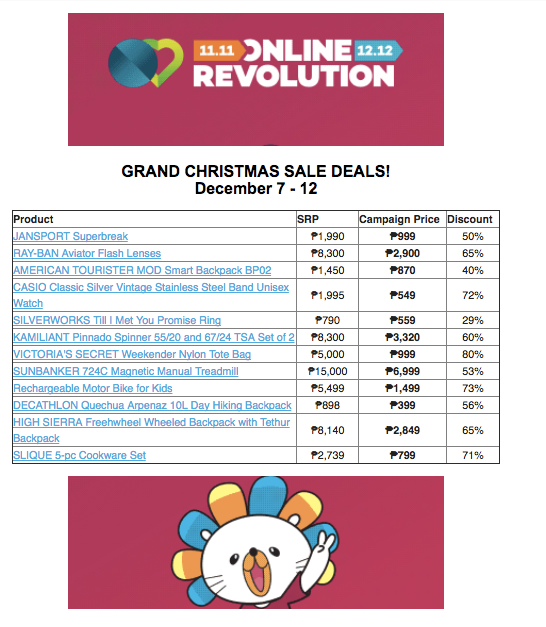 Aine Austria is a content creator, freelancer, entrepreneur, essential oils educator, nacho lover, and a mom to an adorable toddler.